The New 2023 Mazda CX-50 Makes its Debut, Ready for Adventure
Author: Vincent-Aubé
Published: 11/15/2021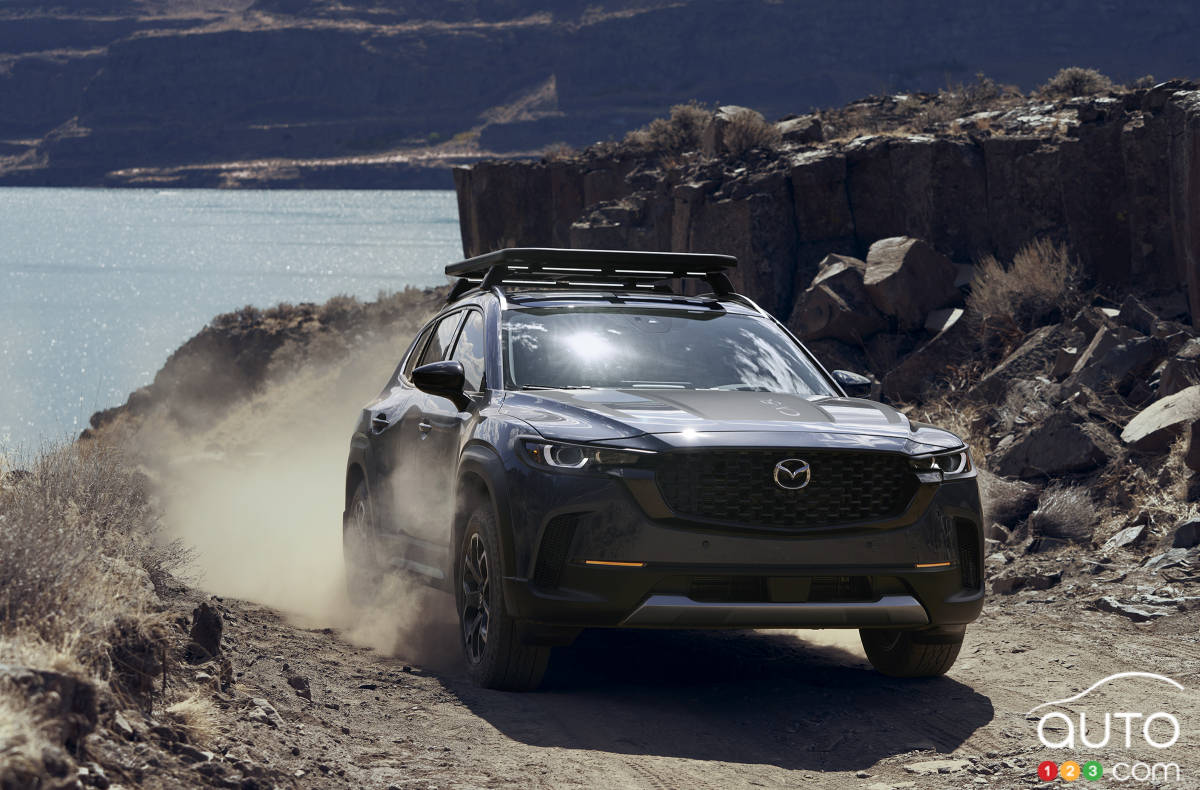 The New 2023 Mazda CX-50 Makes its Debut, Ready for Adventure
Auto123 goes to the Queen City to say hello to the brand-new, adventure-minded 2023 Mazda CX-50.
Toronto, ON - To attract consumers to its showrooms, an automaker must have a wide range of utility-oriented vehicles. At Mazda, the North American lineup already includes five vehicles with the recent addition of the all-electric MX-30. But with the evolving needs of young families on the continent, Mazda felt there was still room for a slightly larger utility model than its popular CX-5.
With a more urban role in mind, that CX-5 is still part of the brand's plans. In fact, given the 5's popularity here – it is the brand's top seller here - Mazda has no interest in abandoning it. In fact, there's even something new for it in 2022.
The new 2023 CX-50 is really a companion to the CX-5, much like the smaller CX-30 when it arrived on our market in 2019. But the new SUV follows a more "rugged" approach. Mazda is using a formula used liberally across the industry in recent years, by which models are spruced to be more evocative of the outdoors via items like a more aggressive black plastic fender and rocker panel surrounds. It's possible to draw a parallel with the Subaru Outback in this case.
We recognize some common traits with the recent CX-30, in fact both the 30 and the 50 are based on the same architecture. However, several elements work to give the CX-50 a more rugged design on the outside, especially with the square fenders and those wheels wrapped in off-road tires.
Read more