2025 Cadillac Escalade IQ: The Era of Big Electric Luxury Begins
Author: Derek-Boshouwers
Published: 8/9/2023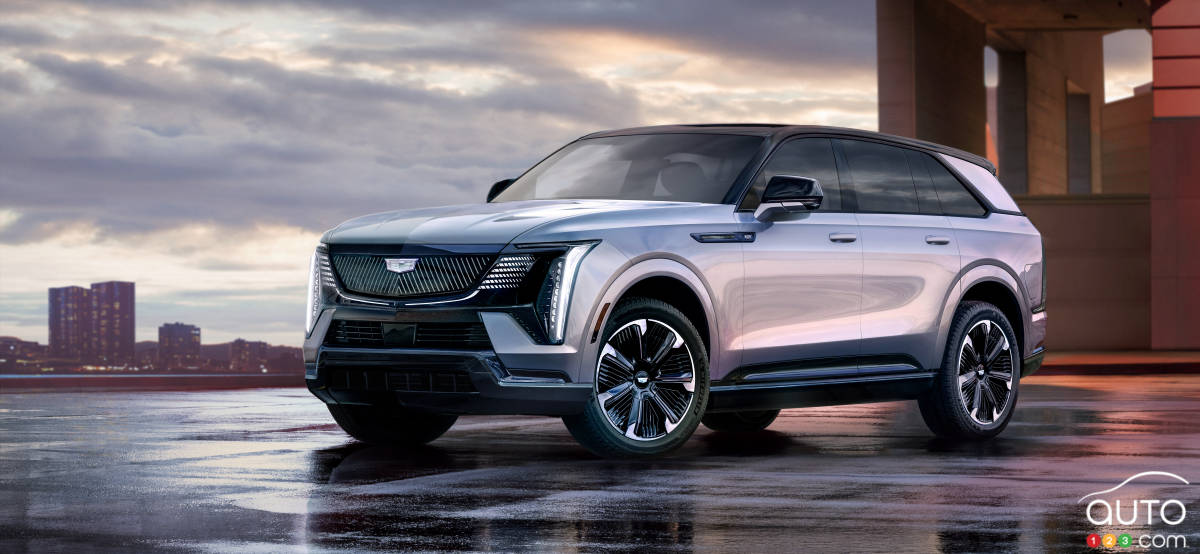 2025 Cadillac Escalade IQ: The Era of Big Electric Luxury Begins
• The 2025 Cadillac Escalade IQ is big and all-electric and… it will be expensive. We went to see it up close.
Detroit, MI – Cadillac has rolled out a new EV that won't sell as much as the Lyriq crossover – if it does, that's bad news for the Lyriq. But the Escalade IQ is no less important to the American luxury brand than the smaller SUV. In the next few years the big luxury EV segment is set to get, well, bigger, and it would have been inconceivable for Cadillac not to be in it.
Hence the Escalade IQ (so-called to retain the strongly branded Escalade name, and because Escaladiq just doesn't work, so following in the footsteps of the Lyriq and Celestiq was not an option).
And so it is we were invited to a super-secret location ("Please leave your phones/cameras at the hotel", we were politely asked) to see the new Escalade IQ, a sleeker, all-electric counterpart to the popular Escalade SUV, ahead of the model's public launch set for New York in the coming weeks. Here's what we learned from the show-and-tell:
The 2025 Cadillac Escalade IQ in numbers
The Escalade IQ gets an estimated maximum range of 724 km (450 miles) out of the 24-module, 200-kWh Ultium battery pack and two electric motors, one per axle. Total output is given as 680 hp and 615 lb-ft of torque (that's in Normal mode; in Velocity Max mode those numbers climb to 750 and 785, respectively). 0-97 km/h is possible in under five seconds.
Read more